The project specifications was to create an effective and user-friendly redesign to the preexisting website, Cruisewatch. Due to the effects of COVID-19, it has changed the way we travel, especially cruise vacations. The goal of the project was to give a refreshed look where information is easy to navigate through a new or long-time cruise-goer. The project development included wire-framing the different pages for both website and app redesign, rebranding graphics and logo, user-testing, and utilizing the laws of UX design. 
Click on the buttons below
to see my extensive process!
Pain Points of Current Site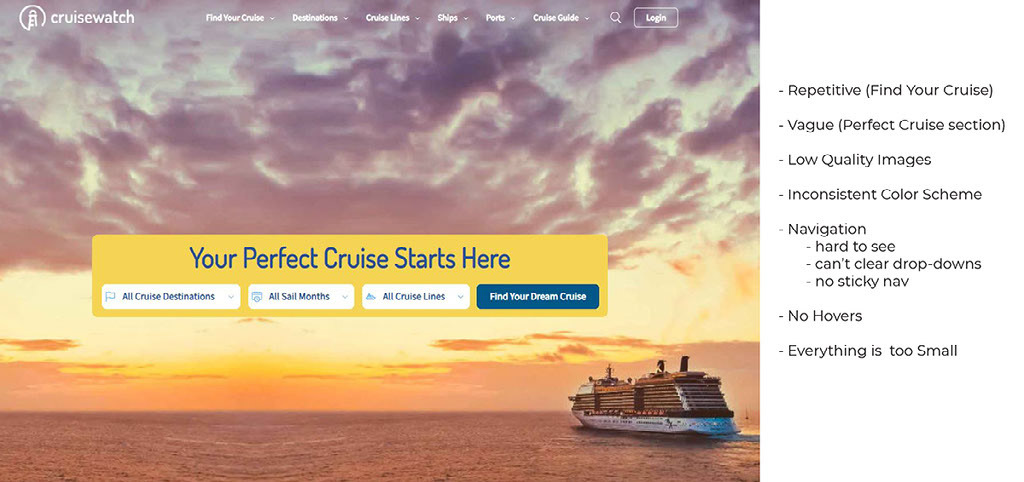 Redesign of Homepage - Static
Development and Rebranding